Oprah Is Afraid Of Balloons
Oprah's worst nightmare ... BALLOOOOOOONS!!!!!!!!!!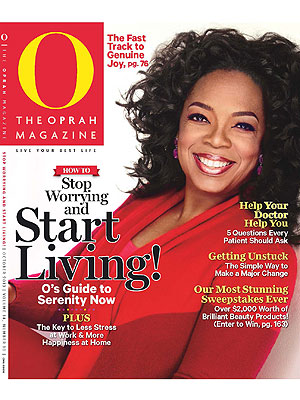 Image: Oprah.com
In the October issue of O Mag Oprah reveals that her biggest fear is balloons.
For her 40th birthday the staff decided to to surprise her and decorate the set. Not knowing about her fear they filled the entire audience with balloons causing her to have a bit of a meltdown because she thought they would start to pop.

Best friends on the radio, best friends in real life