Emma Stone Changes Views On Wanting A Family: 'I Really Want To Have Kids'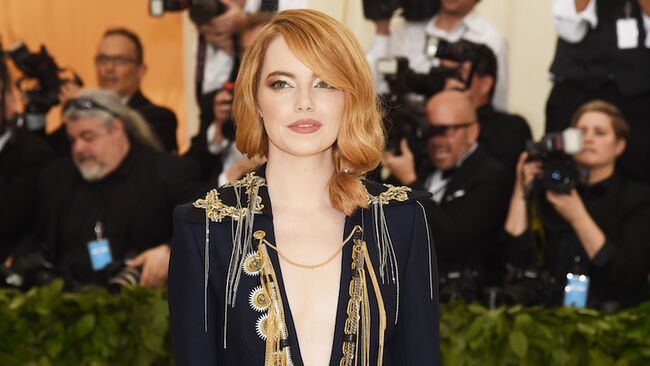 Emma Stone opens up about turning 30, her anxiety and change of heart on parenthood to her best gal pal Jennifer Lawrence in Elle's upcoming September issue.
"You've been one of my most loyal friends for years," the La La Land performer admits to Lawrence, with whom she came to meet via text message after their mutual friend, Woody Harrelson, exchanged their numbers. "And I think knowing that you can laugh together and that not everything has to be such a big deal."
There's little more the actress, who celebrates her 30th this November, values more than camaraderie and muses on how valuable such bonds can be as you get older: "You pick your family. You realize that your friendships, the people who go with you into these next phases of your life—you're choosing your family."
While Stone considers her twenties were "a really interesting time" filled with both positive and not so positive experiences, it's also given her a fresh view on other possibilities going into her thirties. Like maybe becoming a mom.
"My perspective about kids has changed as I've gotten older," the Manic star revealed. "I never babysat or anything. As a teenager, I was like, 'I'm never getting married, I'm never having kids.' And then I got older and I was like, 'I really want to get married, I really want to have kids.'"
Still, Stone says she's not looking to plan out the next 10 years of her life and that whatever happens happens. Letting things flow naturally has been a process for the Oscar winner, who later admitted to suffering from panic attacks at 7-years-old.
"I think your wiring is just kind of what you are," she started. "My mom always says that I was born with my nerves outside of my body. But I'm lucky for the anxiety, because it also makes me high-energy."
You can read Emma Stone's full profile for Elle here.
Photo: Getty Images