Mandy Moore Opens Up About Filming *That* Scene In 'This Is Us'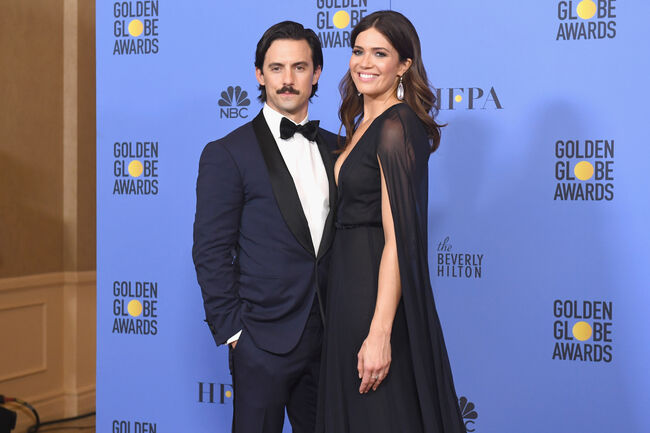 If you haven't watched the two latest This Is Us episodes, I recommend you stop reading this until you do.
Because things got VERY real and VERY emotional. And now Mandy Moore has opened up filming those scenes in the latest episodes.
***SPOILERS AHEAD***
If you're behind and for some reason still reading this because you enjoy spoilers for yourself, then here's the recap.
Jack, played by Milo Ventimiglia, dies. Which we knew, but we never totally knew how. And his wife Rebecca (Mandy) is in such shock that she literally takes a bite of a candy bar because she does not believe what the doctor is telling her.
And THEN she walks into the hospital room to see her husband laying in the bed, motionless.
Intense, right?
Yeah. This is what Mandy had to say about it.
"That one was pretty gut-wrenching for me... Pretty much all of [episodes] 14 and 15, save for the happier moments, was a challenge — just because I feel like there has been so much build up that I wanted to honor these moments. I felt a tremendous responsibility to do that. I think I was just nervous. I wanted to make sure I could properly pour myself into those moments."
As for filming the actual scene of Rebecca finding out her husband died:
"I had no idea that [Milo] was going to be in that bed... I just was in my own frame of mind and had my headphones on and was preparing for that scene with the doctor and the candy bar and going into his room, but I was just preparing for an empty hospital bed."
She continued about Milo:
"We built this beautiful relationship, and we have this shared history now for the past two years, so it was a gut punch — both of these episodes."
It's okay Mandy, we feel you. It was a gut punch for us as well!
But DANG did she do a great job telling the story we've all been scared of watching and finding out about. More tears have been shed over these last two episodes than maybe the entire last season.
Photo: Getty Images
Sisanie
Sisanie is co-host of Ryan Seacrest's show On Air With Ryan on KIIS FM Los Angeles' Hit Music radio station from 5am-10am.
Read more